From our Executive Director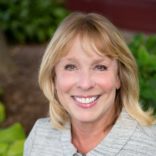 This transformational building project will impact our community today and in the future.
Nikki Goldstein, MSW
EXECUTIVE DIRECTOR
Crown Center for Senior Living
Dear Friends;
When I tell someone that I work at Crown Center (and that it was originally called The Delcrest), there is inevitably a delighted reaction. It might be "Oh, my grandparents lived there in the '70s", or "My great uncle was a resident and I remember visiting him" or "I live out of town, and I'm so grateful that Crown delivers kosher meals to my mom's house each week".
Yes, I can add my own personal connection "My bubby (grandmother) was one of the original residents living here in 1967".
After 50+ years, Crown Center has literally been home to thousands of older adults; and has served as an anchor, resource and gathering place for thousands more. Still in a beautiful University City neighborhood, Crown is a community organization that has grown and adapted – continuing to welcome seniors – regardless of their financial circumstances.
Our circa 1967 building has had a good, long life; yet it must now be replaced. Though no easy feat, we're undertaking a crucial capital project, so that we can be here today and for the next generation of older people. This is our chance to continue the good work that was started over 50 years ago; and to ensure that there is a caring, affordable, high quality community for older adults for the next 50 years.
As Rabbi Tarfon taught: "It is not your responsibility to finish the work [of perfecting the world], but you are not free to desist from it either" (Ethics of the Fathers 2:16). Join us in the Crown Center's Building Community Campaign and participate in the process of perfecting the little corner of the world near Delmar and Delcrest Drive.
Nikki Goldstein, Executive Director
Naming Opportunities are available for the campaign. Please contact us for more information.
The Foundation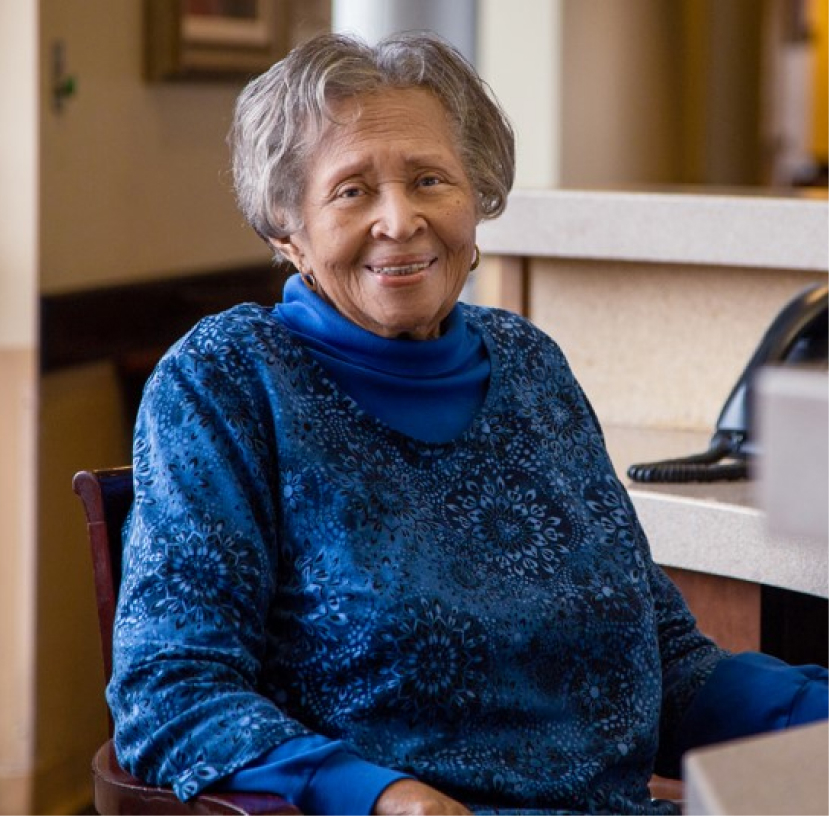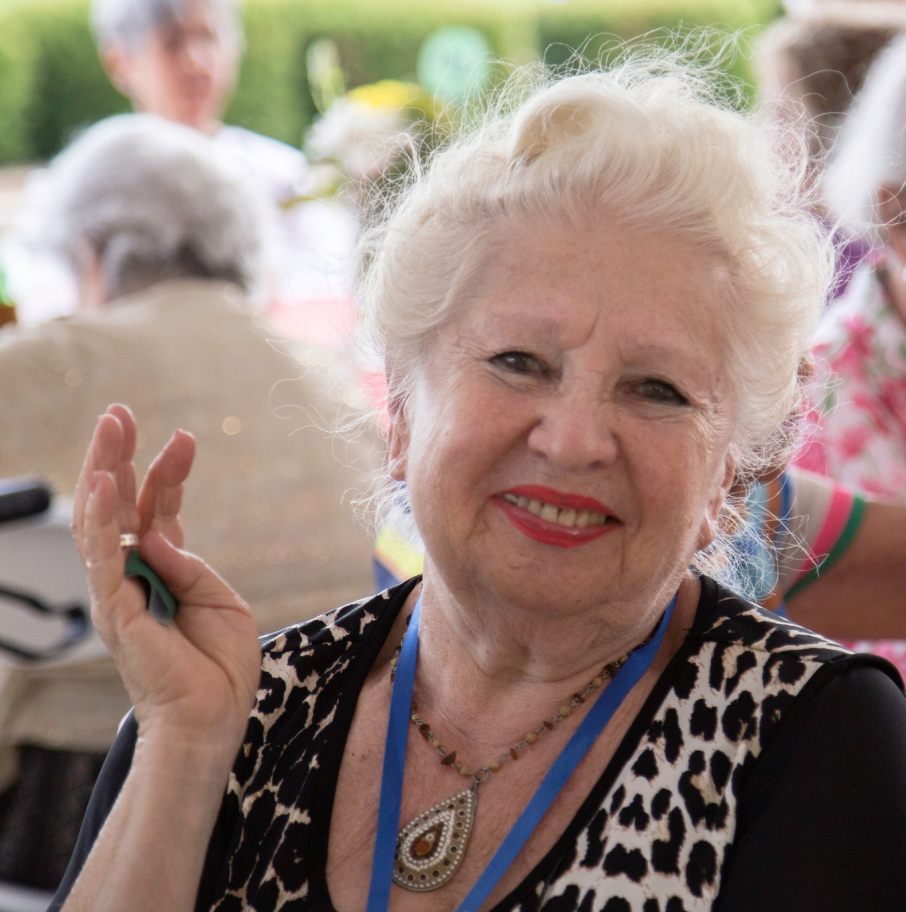 The Time is Right
A Successful Foundation
Gladys & Henry Crown Center for Senior Living ("Crown Center") is unique in St. Louis. No other nonprofit offers Crown Center's strong community and breadth of services for all income levels of older adults. Founded in 1967, Crown Center began by constructing a building with 124 independent living apartments; and expanding in 1995, resulting in a total of 244 units.
In addition to housing, Crown Center's programs are designed to enhance the lives of older adults, and to bolster their ability to prevent decline and frailty through social connectedness, physical activity and meaningful engagement.
With a strong staff and a dedicated board of directors, the time is right to invest in Crown Center so that we can continue to grow and serve the next generation of seniors.
The Need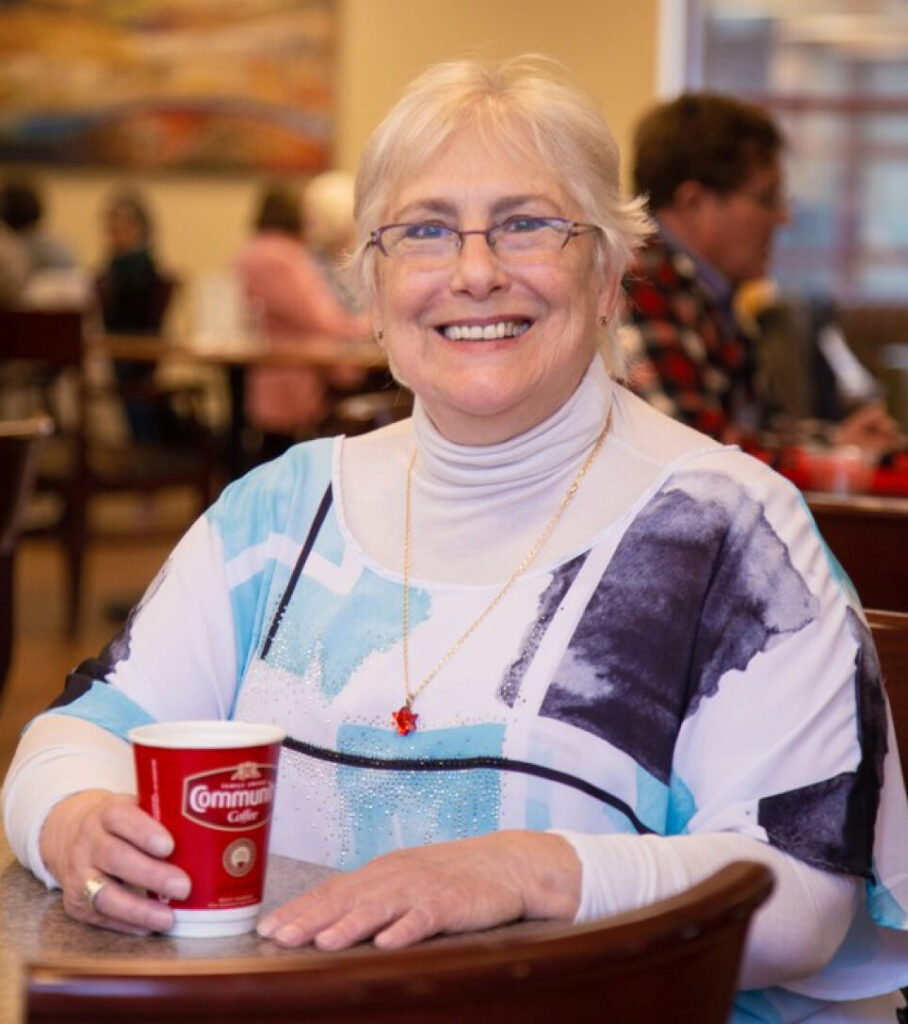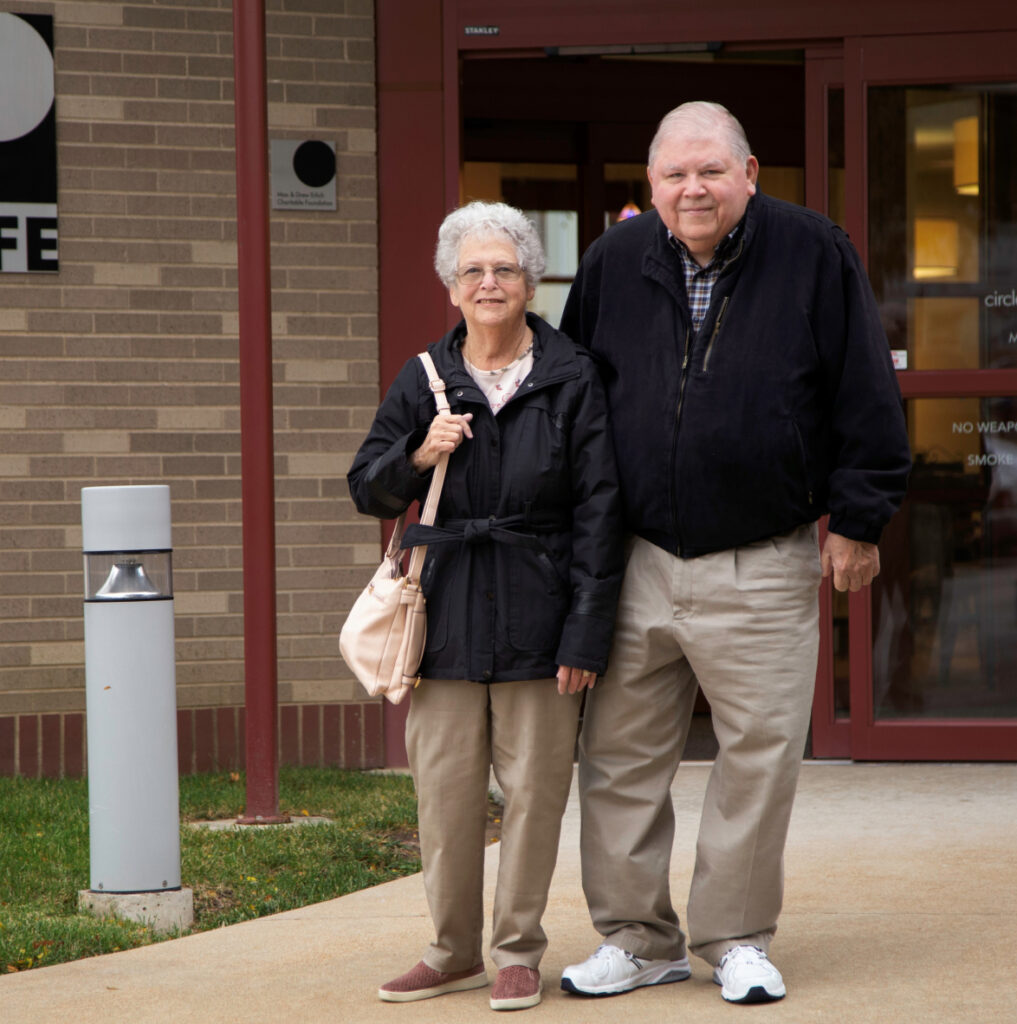 Meeting the Need
Affordable Housing & Services
After 50+ years, the original apartment building has become functionally obsolete. Though well maintained and safe, it is energy inefficient, and doesn't match the lifestyle of today's retirees. The apartments and common areas lack adequate accessibility for those with mobility and sensory limitations.
In addition to housing, we are committed to helping residents and older adults living nearby stay active and engaged.  To this end, Crown Center offers a wide array of programs and services, serving as a resource and hub, and welcoming a diverse group of older adults.
The Plan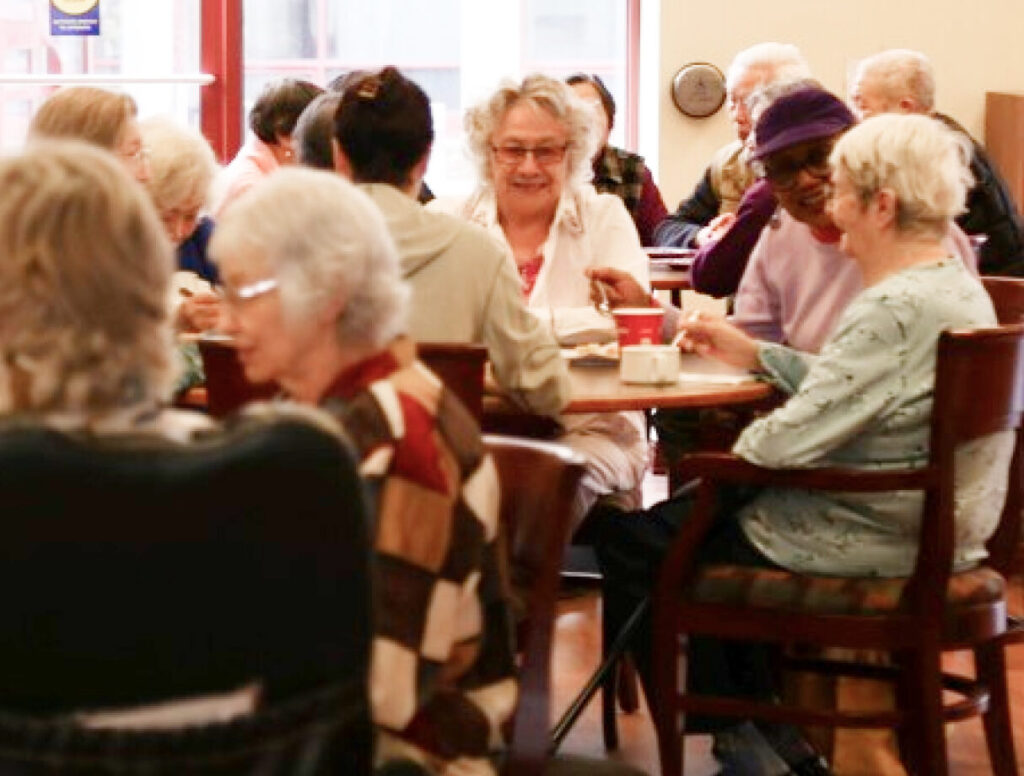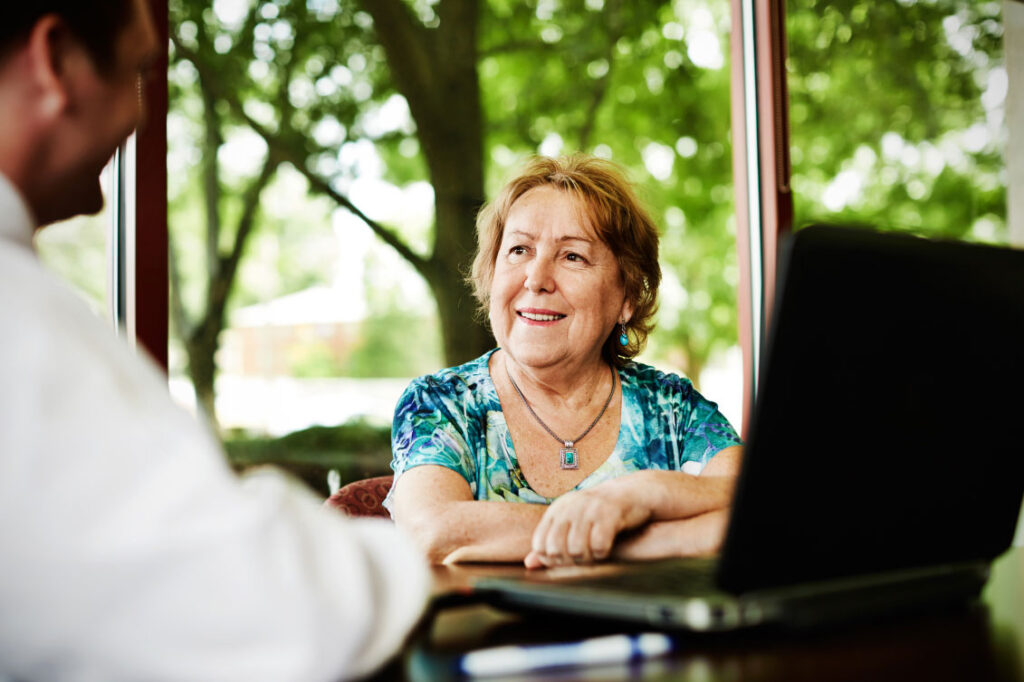 A Strong Investment
An investment in Crown Center is an investment in the only St. Louis affordable senior housing provider that is also a neighborhood hub and resource for retirees in the area.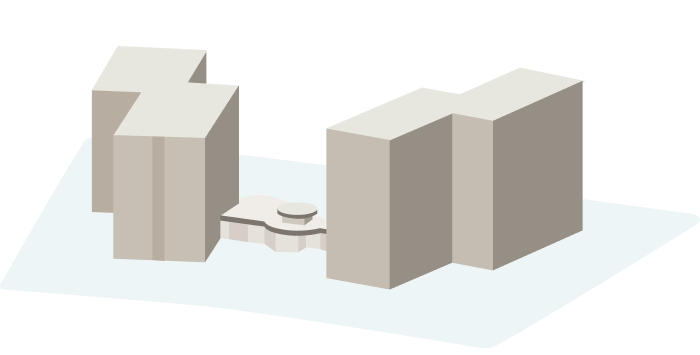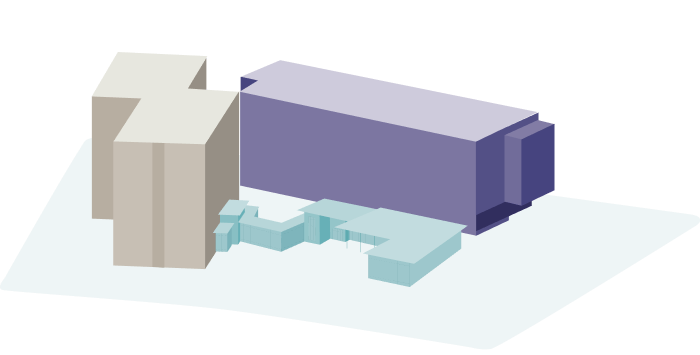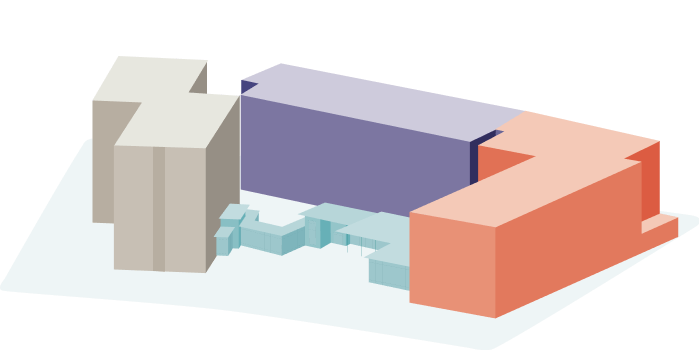 PHASE 1
Community Living Center & 52 Apartments
Building a Community Living Center, with connector spaces, will expand the life-enhancing programs and services we offer to residents as well as local neighbors. The 10-story Tallin Building will be replaced with two 4-story apartment buildings. One of these buildings will be completed in Phase I.
PHASE 2
68 Apartment
The Phase II 4-story apartment building will be completed, which together with Phase I, will result in 120 affordable apartments. Extensive renovation of the existing Weinberg Building will bring another 118 affordable apartments up to current standards for access and usability, resulting in a total of 238 units on site.
The Impact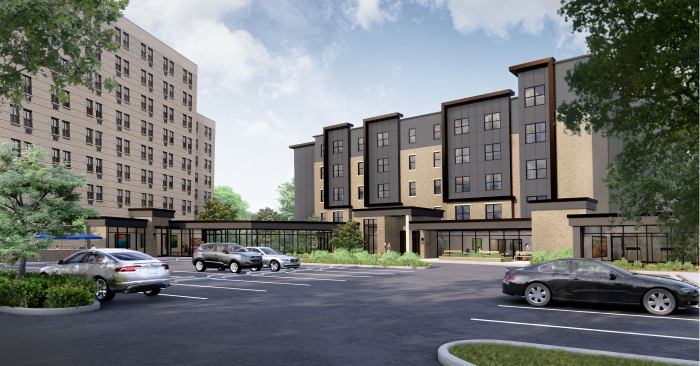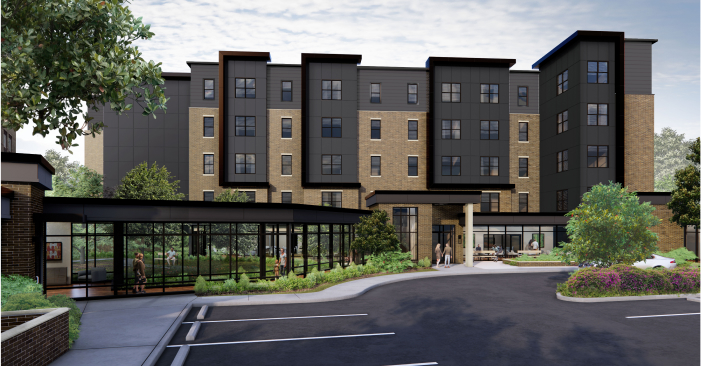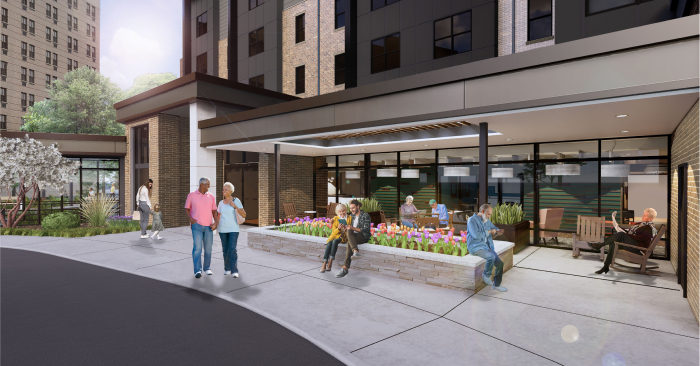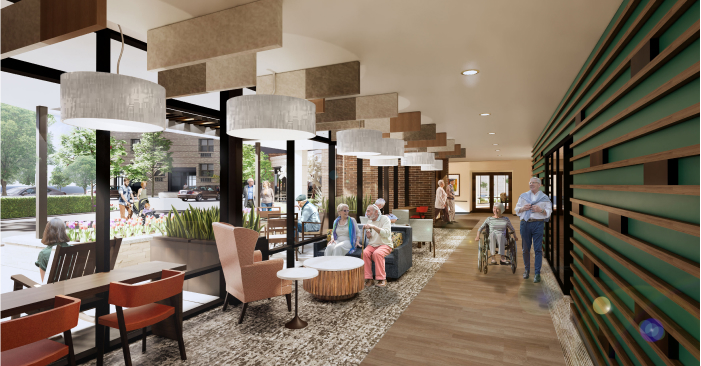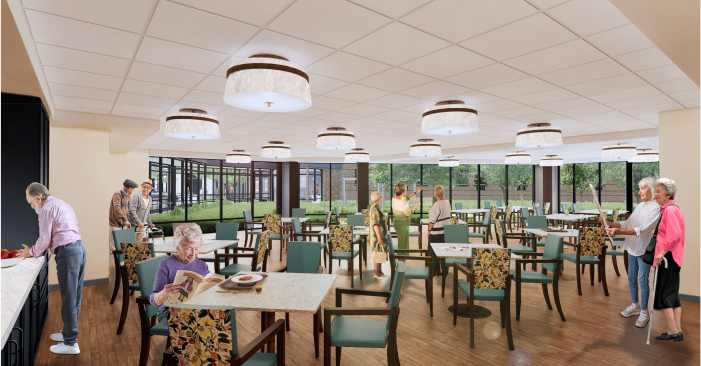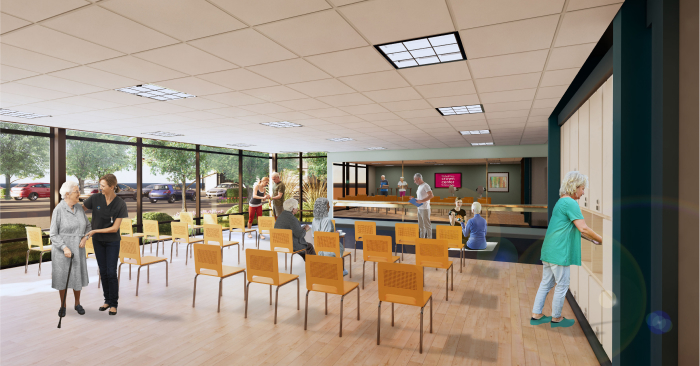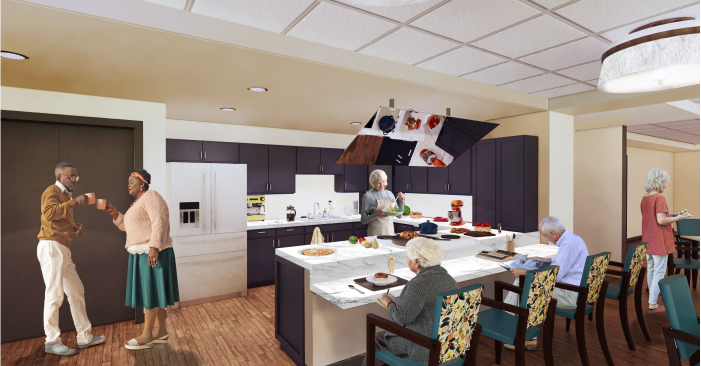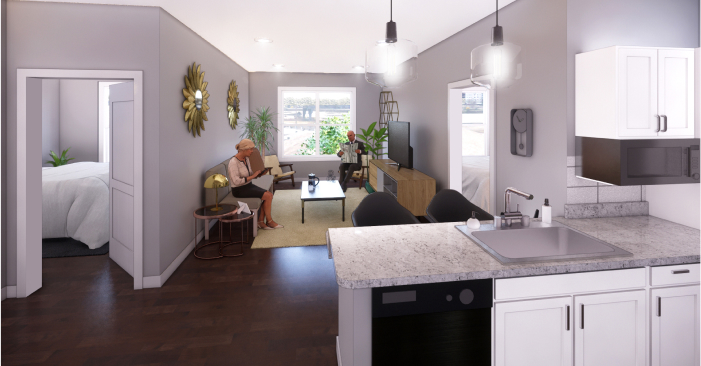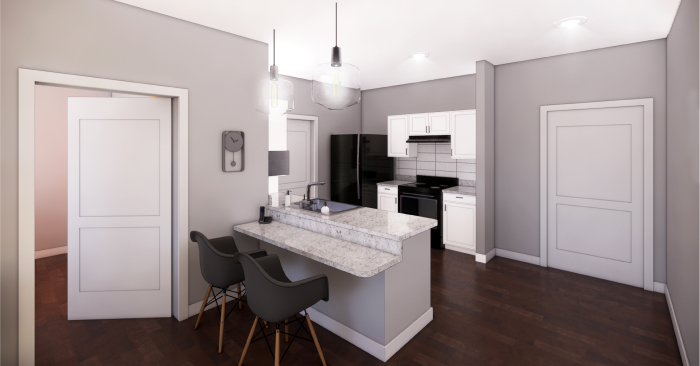 Building a Place to Live, Learn & Connect
Community Living Center
More than a senior residence, Crown Center is a well-respected and highly utilized community center, also accessible to older adults living in the area. The new Community Commons will be the centerpiece of the Crown Center campus and will be available for residents as well as more than 300 retirees in surrounding neighborhoods.
Welcoming atmosphere where all seniors feel they belong.
Designated entrance, making it accessible and secure for both community clients and Crown Center residents.
Community gardens & greenhouse
Culinary demonstration kitchen
Art & media studios
Wellness & fitness center
Multipurpose spaces designed to accommodate those with mobility, vision or hearing challenges. Usable for celebrations, with privacy when necessary.
Lighting, seating, table heights, flooring, wall coverings, technology and acoustics, scaled to maximize use.
Resource offices
Get Involved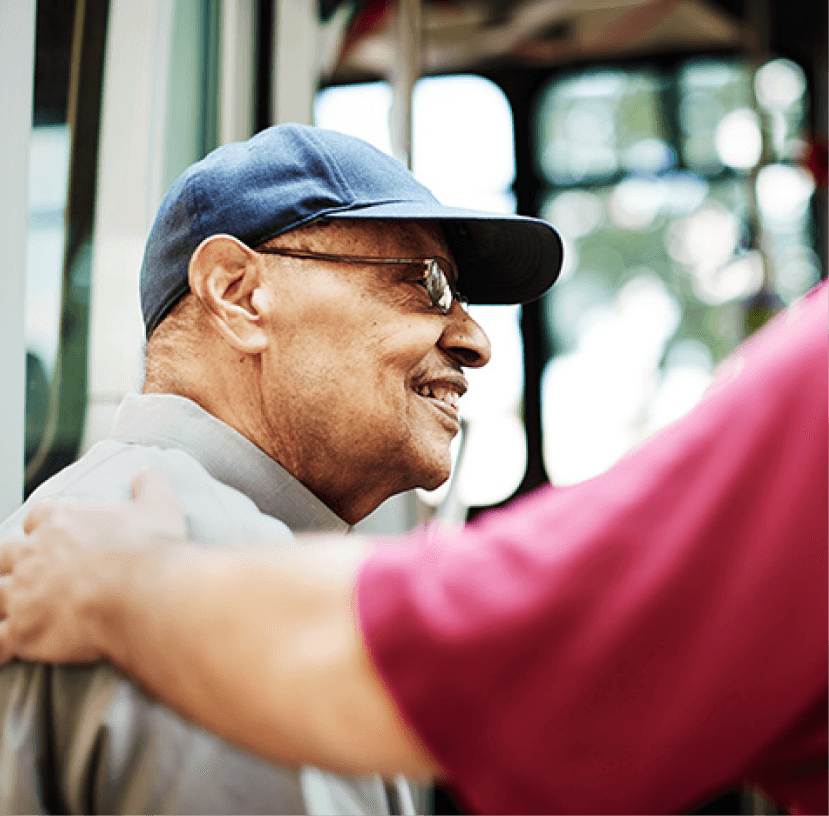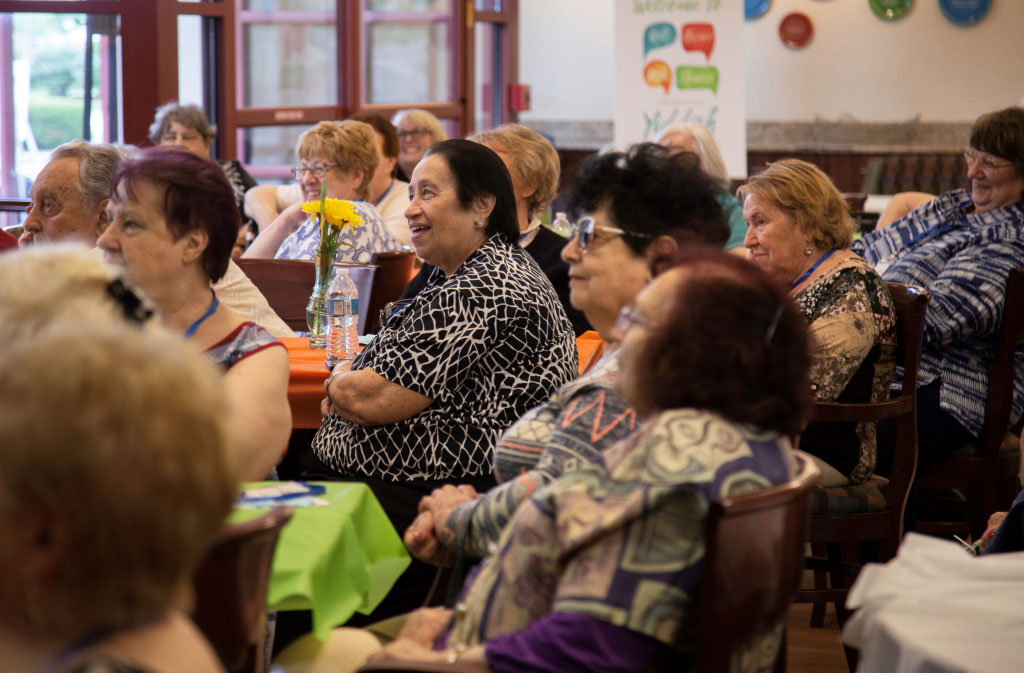 To discuss a gift or for more information about the Building Community Campaign for Crown Center, contact Nikki Goldstein.
Nikki Goldstein
(314) 991-2055
ngoldstein@crowncenterstl.org