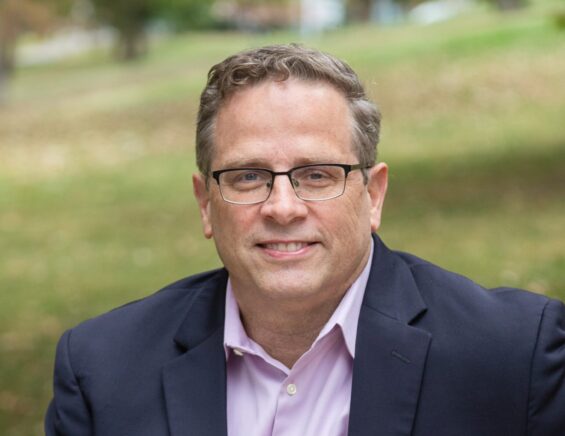 Andrew (Andy) Thorp has been named the Executive Director of Crown Center for Senior Living located in University City beginning December 2023. Andy succeeds Nikki Goldstein who served in the same role for the past 23 years.
A native of New Jersey, Andy has lived in St. Louis for the past 27 years and brings proven nonprofit leadership expertise to Crown Center. Andy has served as the Executive Director of the Miriam Foundation, a St. Louis nonprofit organization dedicated to improving the quality of life for children with learning disabilities and their families. Most recently, Andy was the Senior Director of Student Engagement at Washington University's School of Continuing and Professional Studies (CAPS).
"We are excited to welcome Andy to Crown Center as we continue to build upon the amazing legacy Nikki has developed." said Crown's board chair Mark Rubin. "Andy's experience and passion for nonprofit organizations will be great assets to Crown Center employees, residents and our community."
Since 1967, Crown Center has provided affordable, high-quality living at the same location in the heart of University City. Crown is also a community resource- welcoming older people from the surrounding area to participate in the creative, inspiring programming offered in the new Staenberg Commons.
Andy joins Crown Center as the organization looks to the future, building to support the next generation of older adults with new construction including 52 apartments in Crown Center Phase 1 (opened 2023) and 68 apartments planned for Phase 2 (estimated opening 2025/2026).
"I have long valued the role Crown Center plays in our local community and am honored to have the opportunity to bring my professional experience and passion to the organization," noted Thorp.
"We look forward to working with Andy as we continue to invest in our thriving community of senior adults," Rubin added.