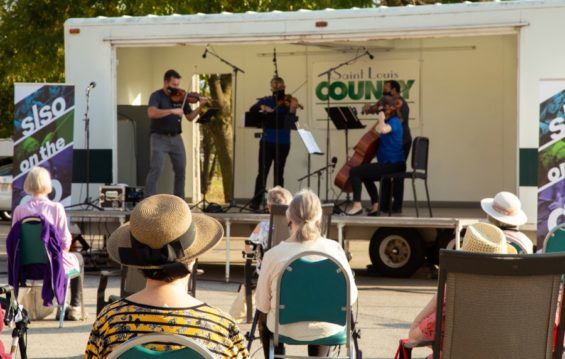 Lessons learned: How adapting to the pandemic will enhance Jewish community services
Communication is key
Residents of senior living facilities had an especially calamitous year in 2020, as COVID-19 ravaged older adult communities. But at Crown Center in University City, there were few disruptions to daily life. Most staff worked remotely. Social gatherings were suspended, and the Circle@Crown Cafe changed to carryout. Residents quickly adapted to safety protocols, said Katie Garland, client services director.
"I thought we would have resistance about stopping programs, but people seemed really relieved that we were taking actions to protect the community and that there was a clear vision to do whatever was necessary to limit exposure to the virus," said Garland, who has a master's degree in social work. "Of course, we've been in close communication with our residents. We're partners here trying to get through this together. People are incredibly adaptable."
Because Crown Center is an independent living facility, residents have been able to see their loved ones, albeit with safety protocols in place. Crown also has an excellent meal program via the Circle@Crown Cafe, which has been delivering nearly 500 meals per week during the pandemic. Last summer, the Crown Center staff also took the initiative to offer residents a respite from the lack of entertainment. The facility partnered with musicians from the St. Louis Symphony Orchestra for an outdoor, socially distanced concert.
Garland said open communication with residents was a key to limiting the spread of the virus while maintaining a sense of normalcy in the community.
"Resident communications are really important," she said. "We also use targeted outreach efforts. Sometimes that's just dropping a letter or a note to say that that we care, or a phone call or coordinating with volunteers. We've been trying to communicate in different ways and offer various outreach to our residents who may need more support."