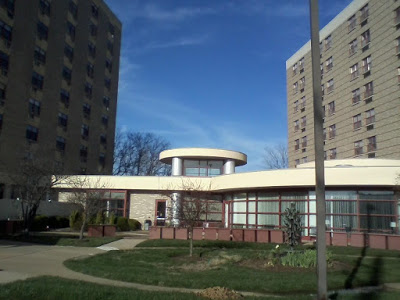 We asked our residents how they are keeping busy, active, in touch during these difficult times.  Here is just a taste of what we heard:
I called a friend and we talked for 45 minutes. It's been too long since we caught up.
When Crown Center staff delivered our meals around lunch time, I spoke to my neighbor, staying inside our apartments across the hall from each other.
I texted some friends to see how they were doing.
I walked on the Centennial Trail and saw that there were people jogging, hiking, rollerblading, nodding hello as they passed far apart on the wide sidewalk. A child skipped ahead of her parents as they walked and talked much too slowly for her pent-up energy.
And I snapped this picture of a beautiful day in the neighborhood, with the sun shining, the wind blowing, temperatures reaching 61°F.