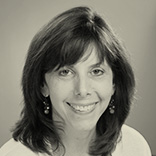 Our own Randi Schenberg was featured in the November, 2014 CSPRC Newsletter (Community Service Public Relations Council).  Congratulations to Randi!
Randi Schenberg, is community relations director for Crown Center for Senior Living in University City, a diverse community providing affordable, quality, independent living in a caring, secure, diverse and friendly atmosphere, honoring the Jewish tradition. Randi is responsible for the marketing and promoting of Crown Center including advertising, social media, community networking and leasing. She is most excited that Crown Center is opening a new café in 2014 as part of physical improvements, including a community garden, culinary studio, fitness center and art studio.
After graduating from the University of Missouri-Columbia in 1987 with a degree in hospitality management, she spent 11 years in the St. Louis hotel industry working at several downtown hotels. Before moving to the Crown Center in 2011, she also worked for Meridian Enterprises, an incentive travel company; Concierge Preferred, a St. Louis visitor guide; and BusyEvent, an event planning company. Randi is so happy that she made the move to the nonprofit world!
Randi has been a CSPRC member since 2011 and serves on CSPRC's membership committee. "I value CSPRC because it has given me an easy way to become a part of the St. Louis nonprofit community. I have had great opportunities for partnerships – annually, our residents have been donating to a nonprofit organization whose marketing director I met at a monthly luncheon," she said.  "Also, our new website was created by an agency that I met through a CSPRC referral. The relationships that I have made in CSPRC are helping me do a better job!"
When not busy with her work at the Crown Center and her volunteer obligations, Randi loves cooking and baking for her husband and two teenage boys, and because she loves cooking, she gets up to exercise every morning at 5 a.m.