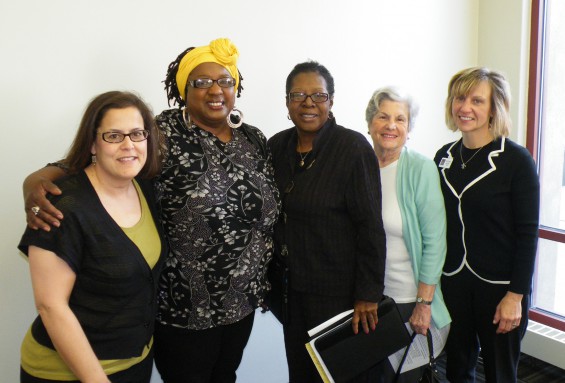 Weekly staff training is typical for the staff of Crown Center for Senior Living, an affordable housing development in University City.  Staff is taught how to work effectively so that our residents are able to live safely, affordably and with quality.
Recently, our staff was educated and taught by a very special instructor.  LaDoris Payne, Crown Center resident, was among 45 community members who graduated from the Community Research Fellows Training program offered for the first time by the Washington University School of Medicine.  Ms. Payne's project was chosen for funding at the conclusion of the program.
"I'm thrilled to be a part of this program.  Our work could provide much needed research for those reaching out across many disciplines to help others."  – LaDoris Payne.
Crown Center is always proud of the amazing things done by our residents.