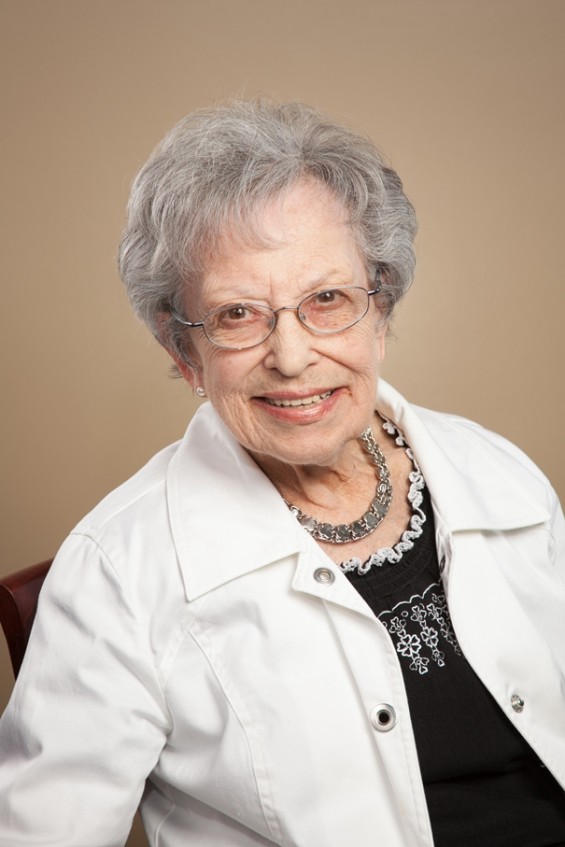 When Edie Sobel, recently widowed, moved to Crown Center she innocently said, "Let me know if anyone needs some help; I'm willing to volunteer." Since uttering those words, Edie has spent a considerable part of virtually every day making a difference—helping to create a caring community.
You might see her with needles and yarn in hand at the weekly knitting group making scarves for children in need. Or you'll find her using the impressive computer skills she's developed and enjoys. Edie seems to have endless energy and enthusiasm for life. There is nothing that Edie won't try, and no task at which she does not excel.
When other residents consider volunteering, she tells them, "If you have the time, it is such a mitzvah to volunteer—organizations need all the help they can get. I'm in it for the pleasure it gives me." Edie Sobel is a shining star in our little corner of the world.